Some of you may remember the large Botia Kubotai that I got in March, for those that don't they can be seen here
http://forums.loaches.com/viewtopic.php ... ht=kubotai
Anyway they settled in and have been happily getting on with the other loaches in the 7ft tank ever since.
Today when I was feeding the tank I noticed the big male kubotai dart towards the power filter in the front corner and something shot out from behind it and into some bogwood, trying to keep calm because I saw how big this thing was I put two nets into the tank and tried to lift the piece of bogwood when something darted out and straight into the net.
Well to say I couldn't believe what I saw in the net is an understatement so I quickly grabbed a small show tank added some water and dropped this little fish into it, to my total disbelief what I pulled from the tank was a tiny (compared to the adults and any other kubotai I have) 4cm kubotai.
The first thing I did was tell the wife the second was ring Emma and let her know that I have spawned Botia kubotai
So knowing that info would be needed here are some water stats:
Ph - 6.8
Nitrite - 0
Ammonia - 0
Nitrates - between 5 & 10 ppm
Temperature - normally around 79 - 80
And finally after I had calmed down a bit I managed to take some photos that were finally in focus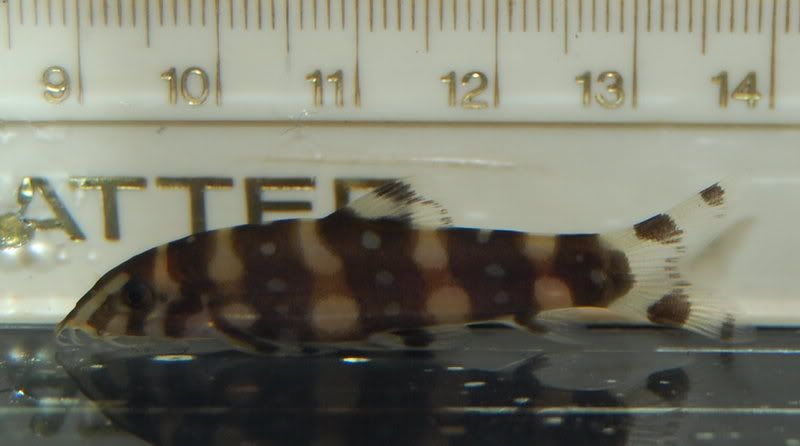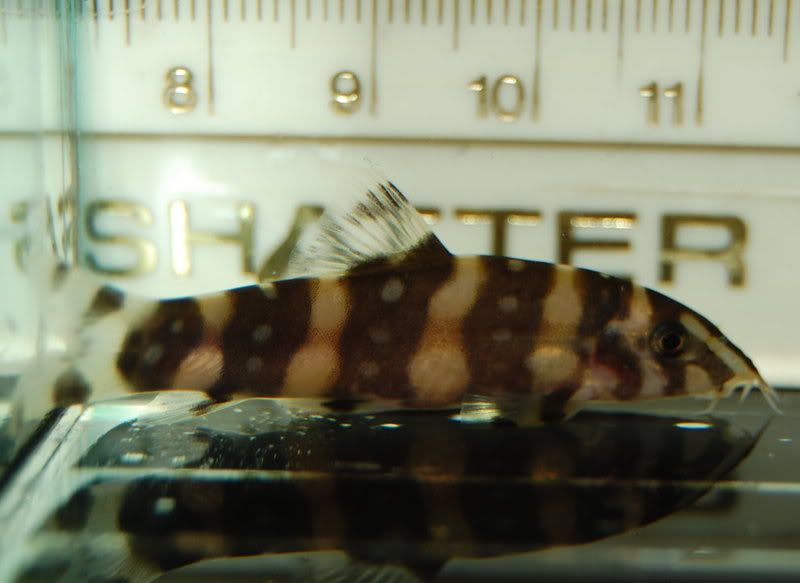 I thought I would never better the spawning of my sidthimunki but this is an amazing feeling even if I didn't know anything about it, hopefully when I have a bit of a rearrange of the 7ft in a couple of weeks time I may just come across a couple more.