Moderator: LoachForumModerators
Posts: 9096
Joined: Wed Dec 28, 2005 4:34 am
Location: Peterborough, UK
Contact:
Excellent work Matt!!

Superb pictures!

---
Posts: 1640
Joined: Sat Dec 02, 2006 12:41 pm
Location: Round at the ends and Hi in the middle
Check online for native fish in your area... Where I live we have it all online, game fish and all species.
---
Thanks Graeme!

Mistergreen I can find lists of species names but most have no images to go with them. Hoping someone here can help with the ids. Helen glad you enjoyed the link.

---
Great pictures Matt

As far as the Cobitis goes I would lean towards C. palidica as it has the two black spots at the base of the caudal as does C. vettonica which is difficult to distinguish from C. paludica.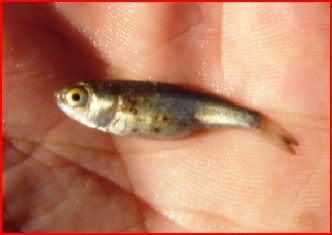 This could be Iberochondrostoma lemmingii - very similar mouth shape
This could be Atherina boyeri, permanent freshwater populations have been reported in the same areas as the cobitis and Iberochondrostoma
Pardon my honesty - I am a Northerner
14 loach species bred, which will be next?
---
Who is online
Users browsing this forum: Bing [Bot] and 18 guests