Hi all,
Just a quick heads up to let you know
Vaillantella maassi
(Forktail Loach) are again currently appearing in the trade in quantity: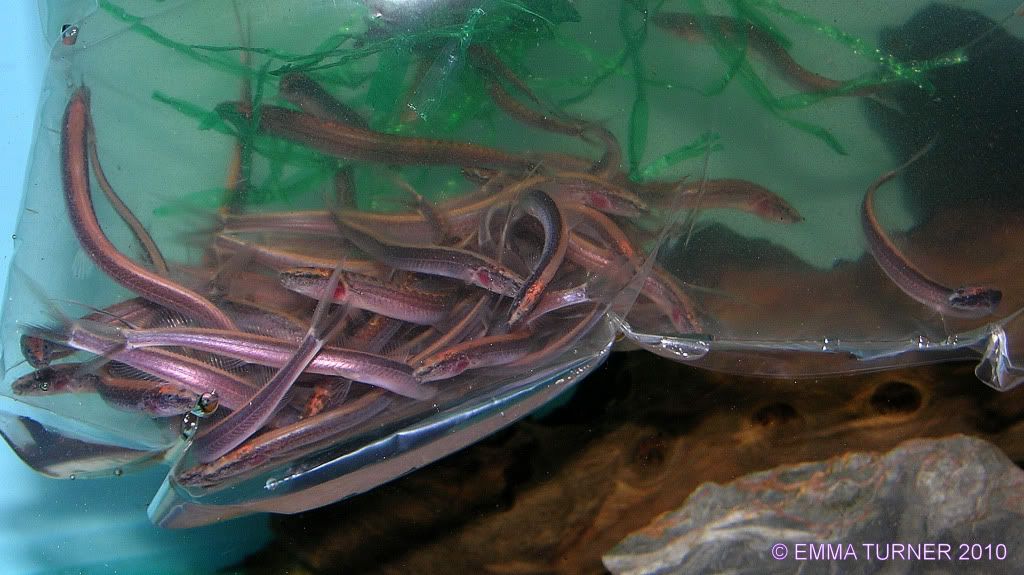 These fish come from an international shipper, so they could turn up anywhere! If they are on your wish list, be on the look out or ask your LFS if they could check their suppliers lists to see if they are on there.
As you can see, in the batch above, there are some other
Vaillantella
species mixed in too.
It is currently a new season for many of the botiids, with small (less than 3 or 4 cm) fish appearing. These include
B. rostrata
,
B. almorhae
,
B. histrionica
, and
B. kubotai
amongst others. Also available at the moment are tiny (<1.5cm) Borneo Suckers (
Gastromyzon
sp.) which will need the best care if they are to do well.
Also, here are some new loaches, both from a previously unexplored location in central Borneo. Apologies for pic quality, will try and get some more shots in the photo tank soon:
"Python Loach"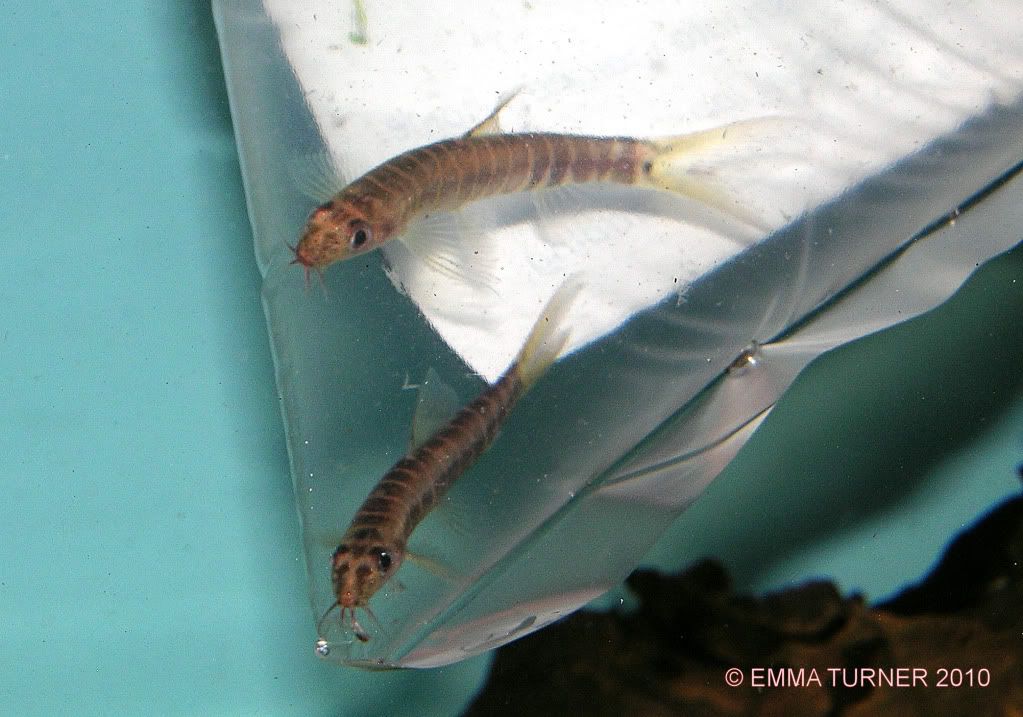 "Gold Dust Horse Face Loach" (being marketed as a
Kottelatlimia
sp.)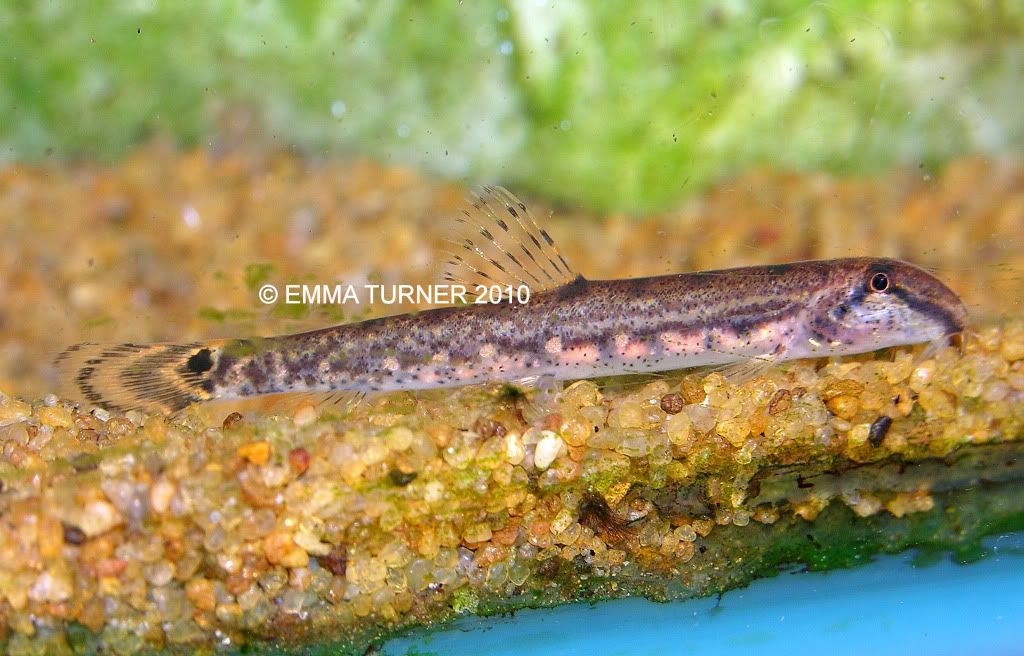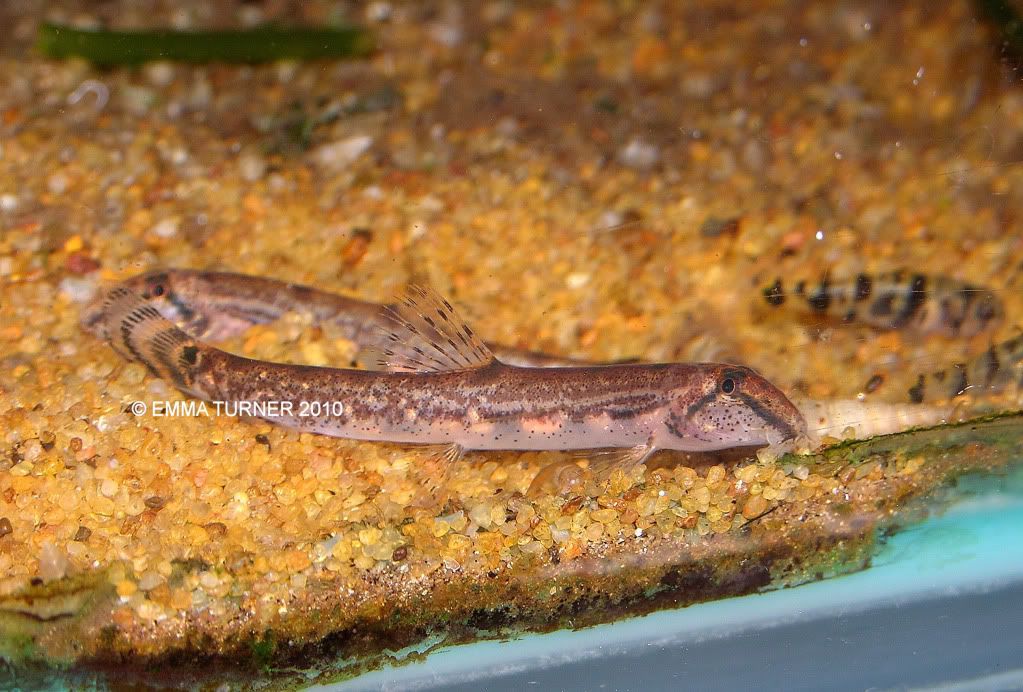 The latter are capable of incredible colour change depending on substrate, and spend quite a bit of time buried in the sand.
Emma