Hey all,
This past weekend I was in Cleveland Ohio for the annual Extravaganza put on by the OCA Ohio Cichlid Association.
Their emphasis is on Cichlids and Catfish, but in the show there was a Sharks and Loaches class.
I did not bring any fish to show, because I was not sure what the border crossing experience would be like these days between Canada and the U.S.
So, instead, I sponsored the Sharks and Loaches class: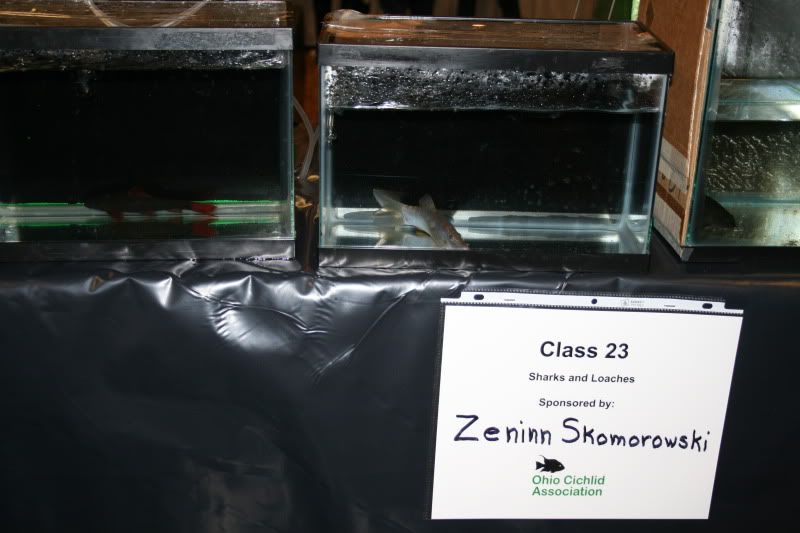 Yeah, they put an extra n on the end of my first name

as if there wasn't enough letters in my name already ...

Here are some loaches in the show: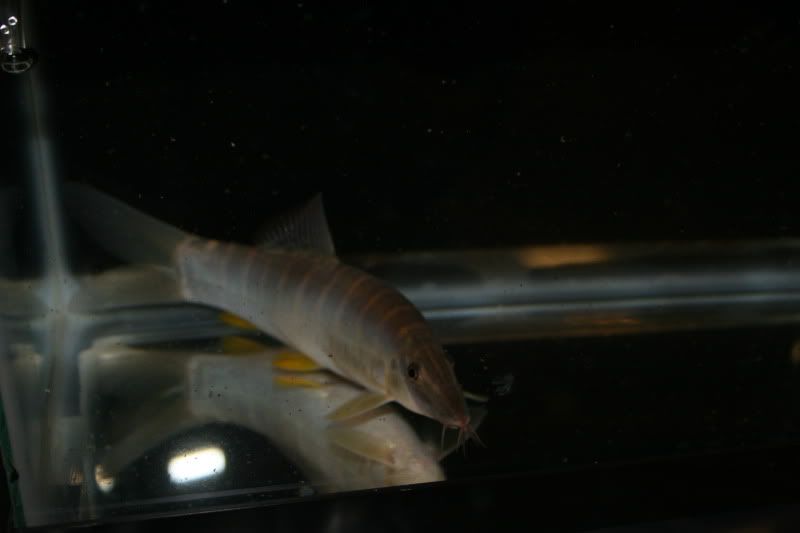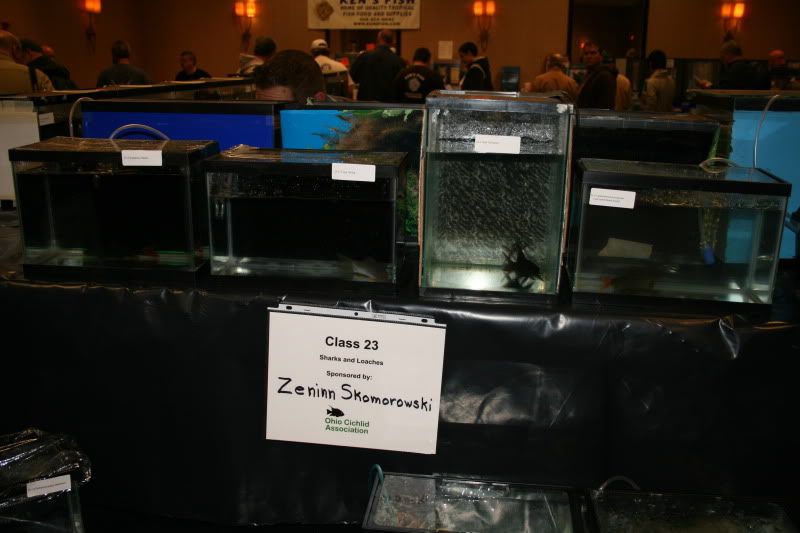 While I was in Cleveland, I visited a local Tropical Fish store and saw this Clown in with some Rift Lake African cichlids: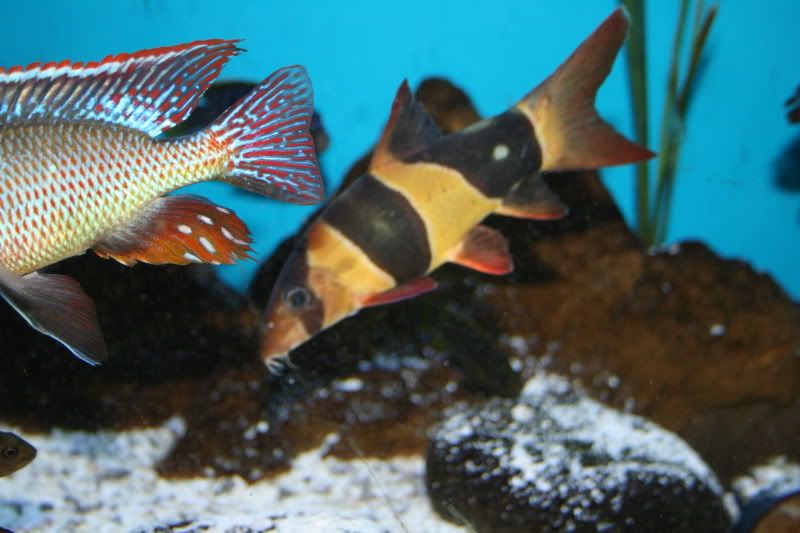 Sorry about the fuzzy loach, the auto-focus on my camera used the tail of the cichlid. The photo looked okay on the small screen on the back of the camera, but until you see it on a larger screen ...