Hello!
First off, I am from Austria, would consider myself fluent in English, but am not sure whether I know all the specific aquarium vocabulary, so be easy on me please.

So... a couple years ago I bought a bunch of loaches as
Pangio anguillaris
but research made it clear that they are actually
Pangio oblonga
. Doesn't really matter, still cute, and they were all the same anyway. So I thought!
I have 15 of them in a 200 liter tank together with 10 Trichopsis pumila (Pygmy Croaking Gourami). In the beginning one of them was thinner than the others, I just thought he/she is younger. Now however, 2 years later, I can't deny the difference anymore. That one loach is still thinner than my oblongas, but longer! The oblongas are about 8cm, I'd say the unknown one is about 10cm.
Here is a picture of the stranger, to the right you can see an adult
Pangio oblonga
, the difference is obvious.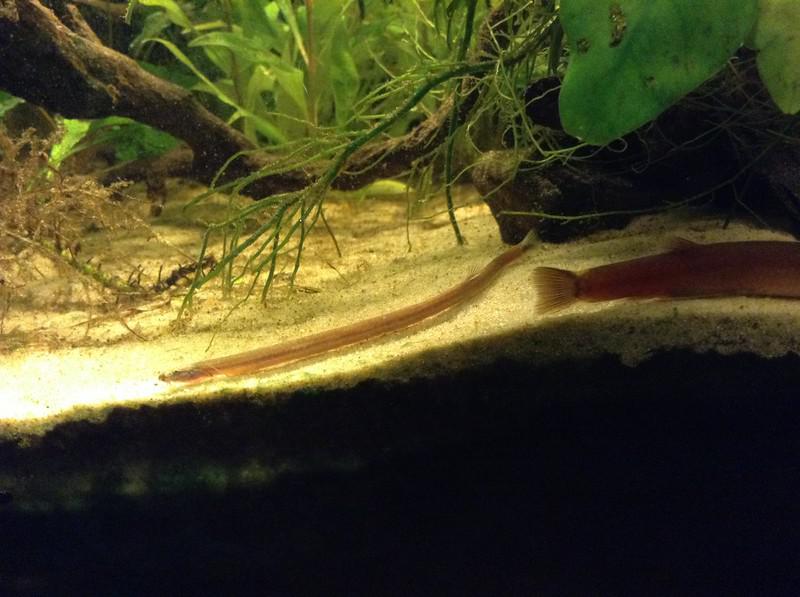 It is neither malnourished (always the first at the feeding!) nor a male.
However even the behaviour is slightly different. While the oblongas race the whole tank all day long, the thin one will spend its whole day in and underneath this piece of wood, you can even see its head to the right of the stone: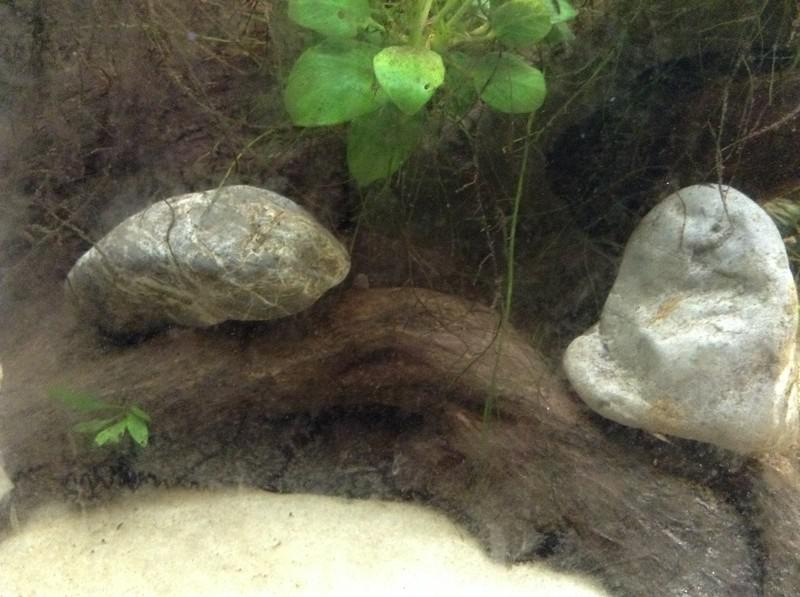 (glass not cleaned, I know...)
Also, it moves extremely serpent-like and it is a lot more flexible than my others. The oblongas wouldn't obtain such an S-shape for very long, but he/she seems comfortable with staying like this a lot.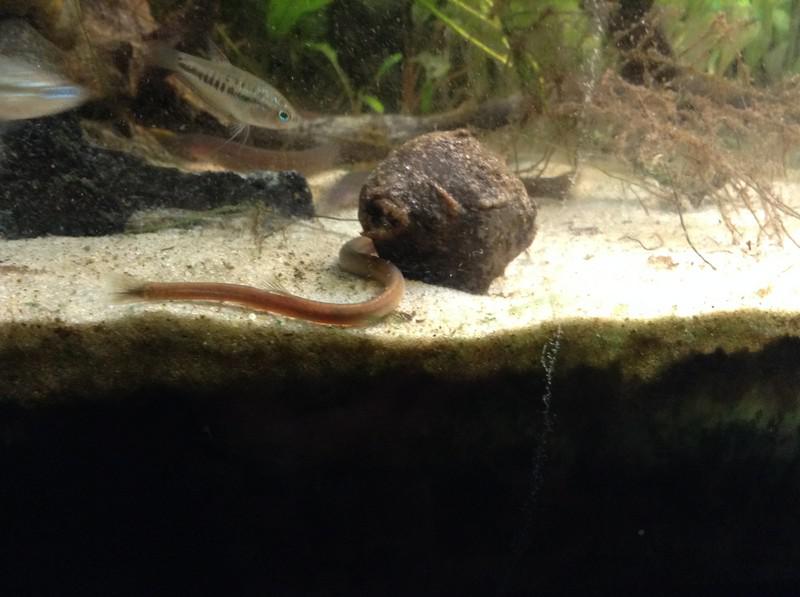 Now I am a very experienced fishkeeper (19 years of experience) but hardly know anything about loaches. In fact these were the first and only ones I had in my "career". I did go through the Pangio database, but found none that would match mine. It seems the body shape of all Pangios is fairly similar, so it's mainly the extreme slimness that irritates me. Or maybe in the end it isn't a Pangio species at all? But that's where I need you experts.

Not that it actually matters. Neither will I ever get it out of there nor would I find somebody with a group of these. But it's merely my curiosity that would like to be fulfilled.
Thanks, guys!