Hello all
I am new here so let me introduce myself briefly. I am an aquarist and scientist from the UK with a personal and professional interest in all things fishy. I am currently in Borneo where I have been on an expedition in the forest in Central Kalimantan. In the small black water (pH = 4) river by our camp I caught this lovely loach that I have so far failed to identify. I have tried using the pictoral guide on this site, but to no avail. Could the experts here please point me in the right direction?
This specimen was caught in intact forest over peat substrate: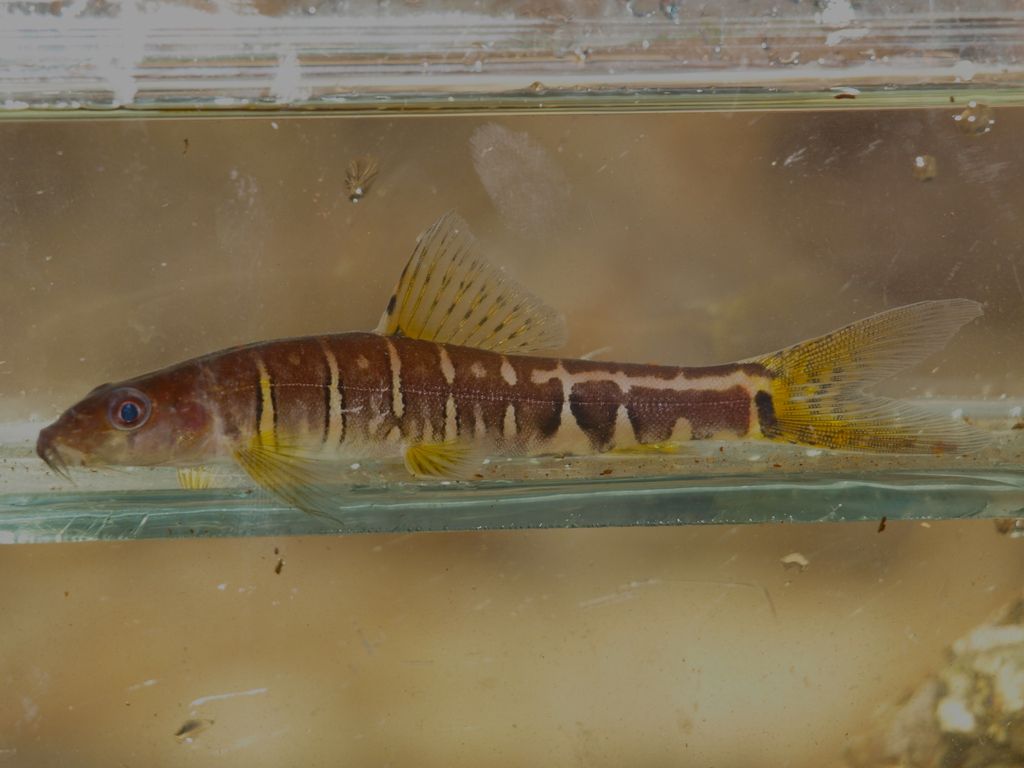 The others were caught over white sand/gravel left by past gold mining operations, over here: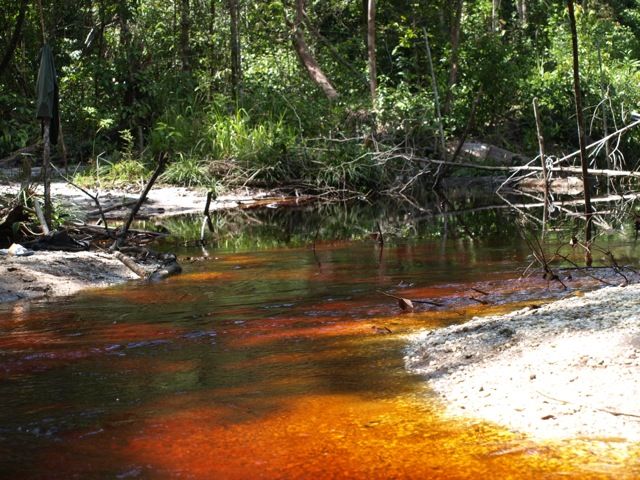 On this substrate the (smaller) fish were pale but coloured up rapidly in dark bucket.
Many thanks in advance.