I was working about 100 miles northwest of my home today and checked out Turkey Run State Park near Marshall, Indiana. Its one of my favorite places. If you want to see the park, you have to either hike or rent a canoe on Sugar Creek. I didn't have much time, but managed to get a few pics.
Sugar Creek is a popular canoe and smallmouth bass stream.
A few years ago I caught and released a 2lb smallmouth bass in front the the large rock in the middle of the picture.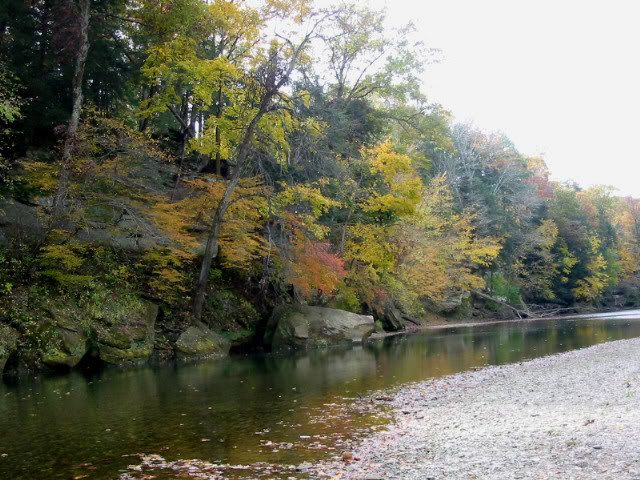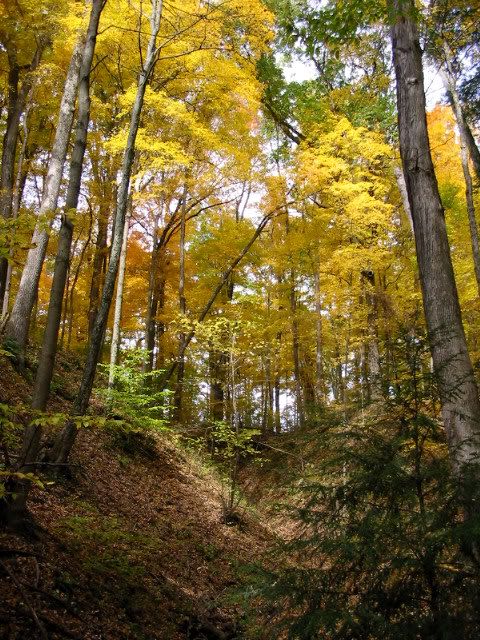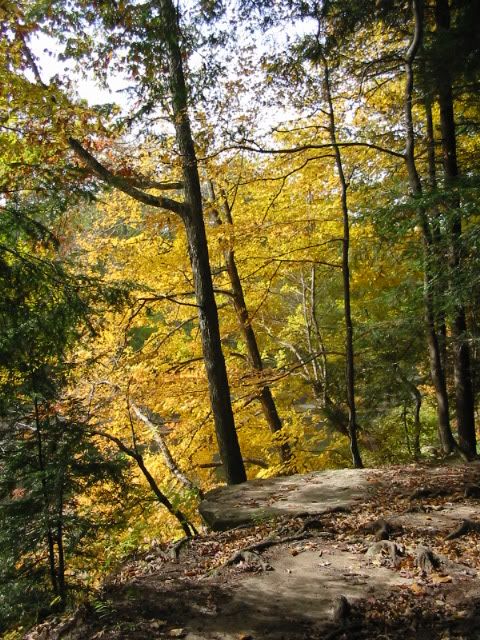 Off the creek valley are deep gorges eroded in the sandstone.
The green you see is mostly ferns, moss, Eastern hemlock and Canada yew