My first tank is finally near completion!! YIPPEE!

Just got to add some java fern on bark and I am done!!
Had this fishtank for about 6 years but it has lived with my mum who refused to let me take it with me when I went to Uni.
I finally took it away after she killed all the original inhabitants apart from two weather loaches. The oldest fish I have and my favourites.
I have been aquascaping for almost 3 weeks solid and going to garden centers at every oppurtunity! Much to my b.f's dismay.
Just need to get some liquid fertilliser to keep the plants happy! and buck up the moss'.
I just wanted to ask for opinions really... HAPPY JUDGING!!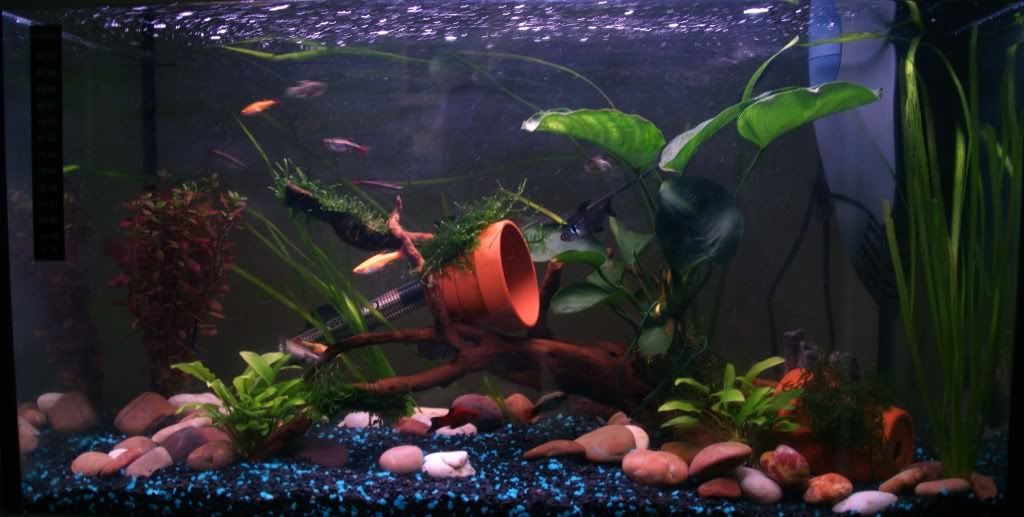 [/img]