I just got two nice farlowella gracilis, and am very pleased. I don't buy new fish very often, and have never had this species before.
I'm astonished that even though they are making no effort to hide (other than their snazzy twig camouflage), these sucker cats seem invisible to my rabid-wolf angelfish -- who by the way were VERY disappointed when I dropped in an algae wafer, which looks much like the sinking wafers they love but apparently doesn't taste nearly as good to an angelfish.
This is the big one, at about four inches long: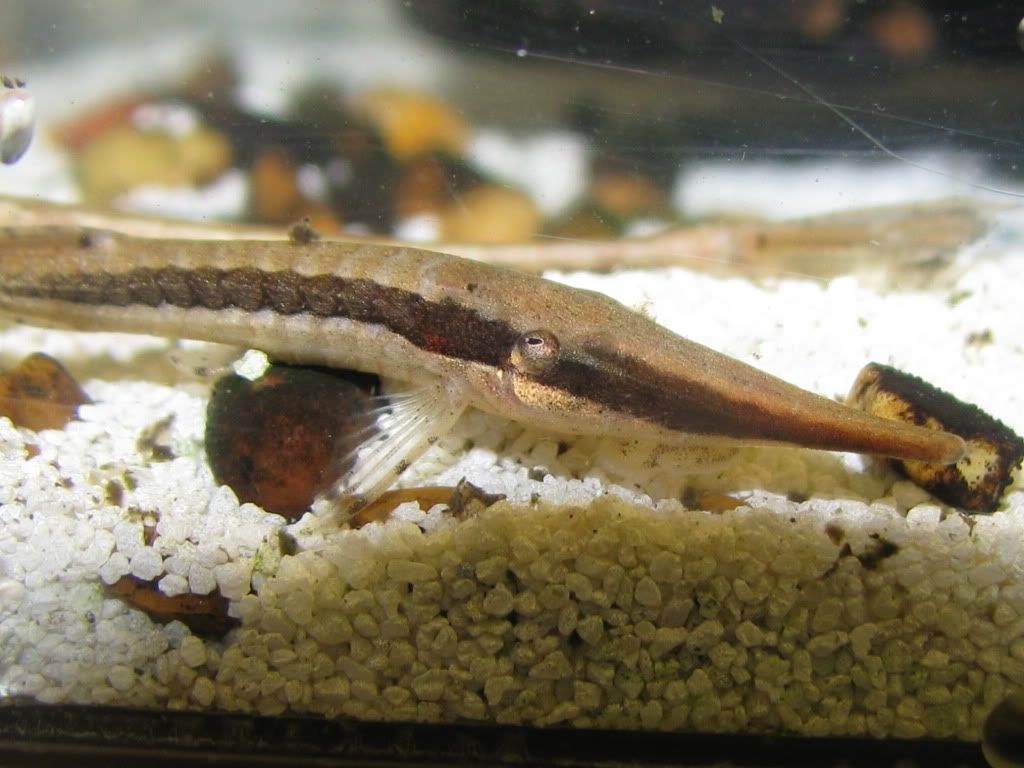 Here he's on the thermometer: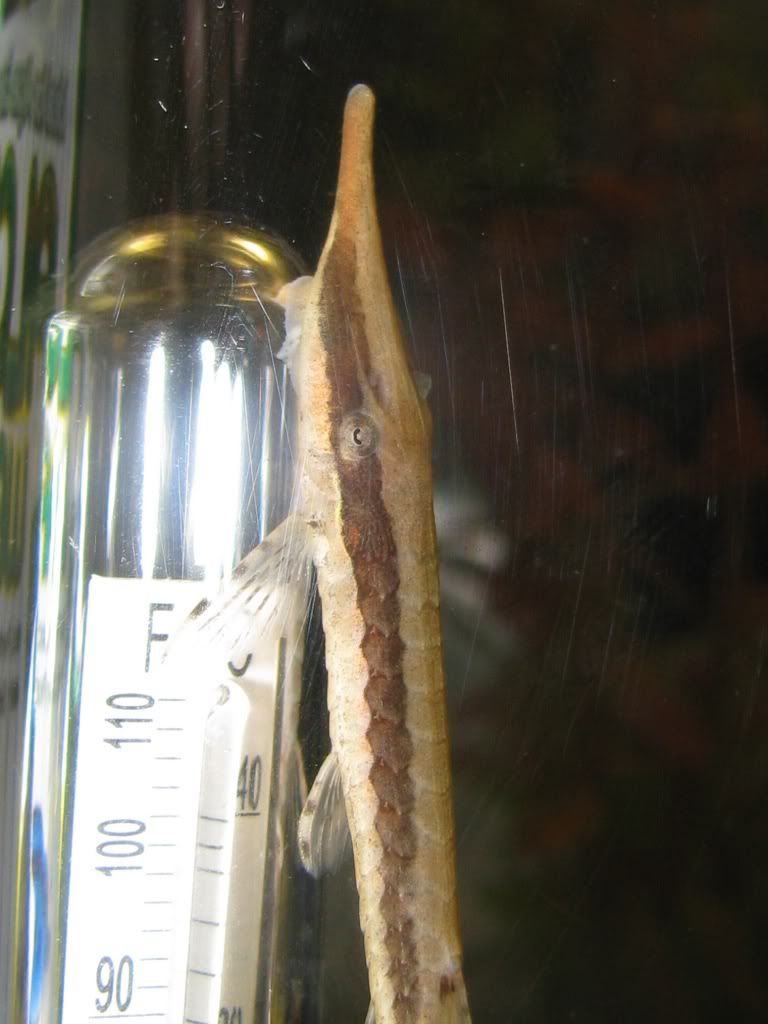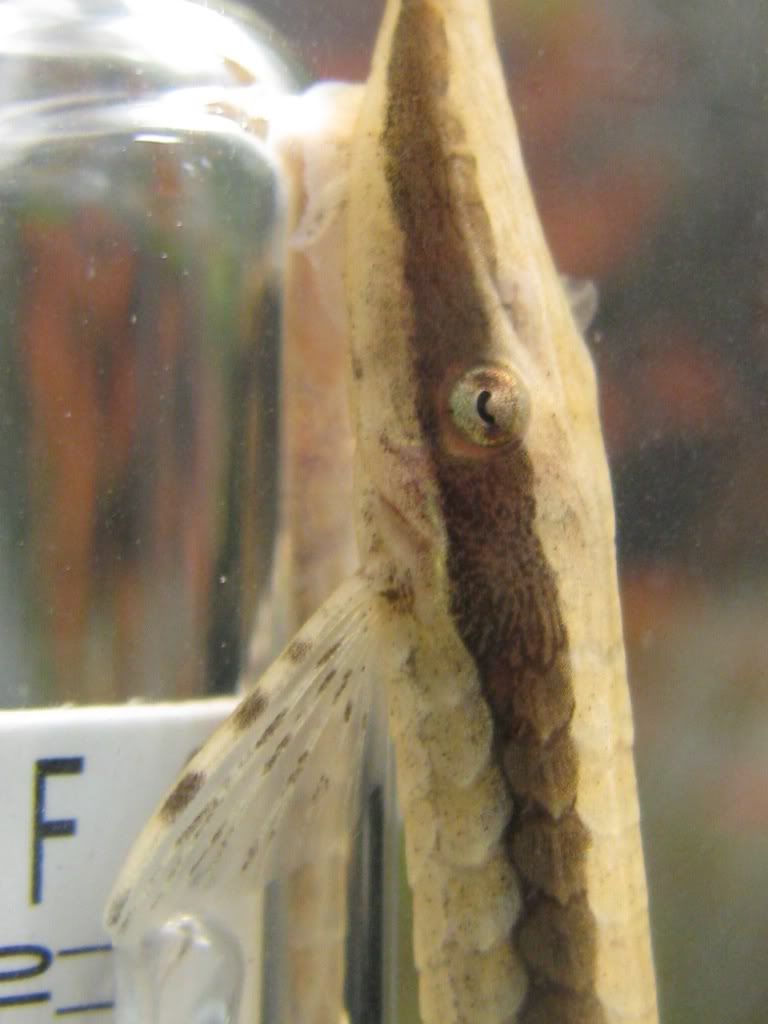 What a weird mouth!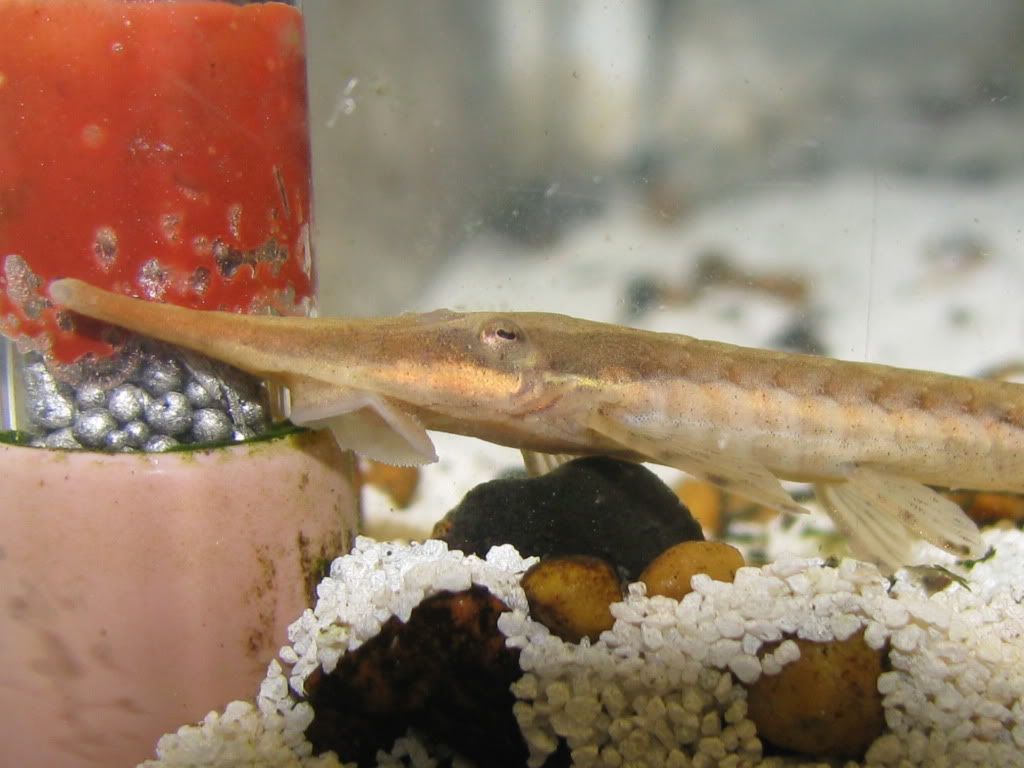 The smaller one is around three inches, and went under the kuhli shelf. One kuhli came over to greet the smaller one, but the catfish ignored the loach:
Then the farlowella found some algae along the angle where the tank front meets the floor, and proceeded to clean up: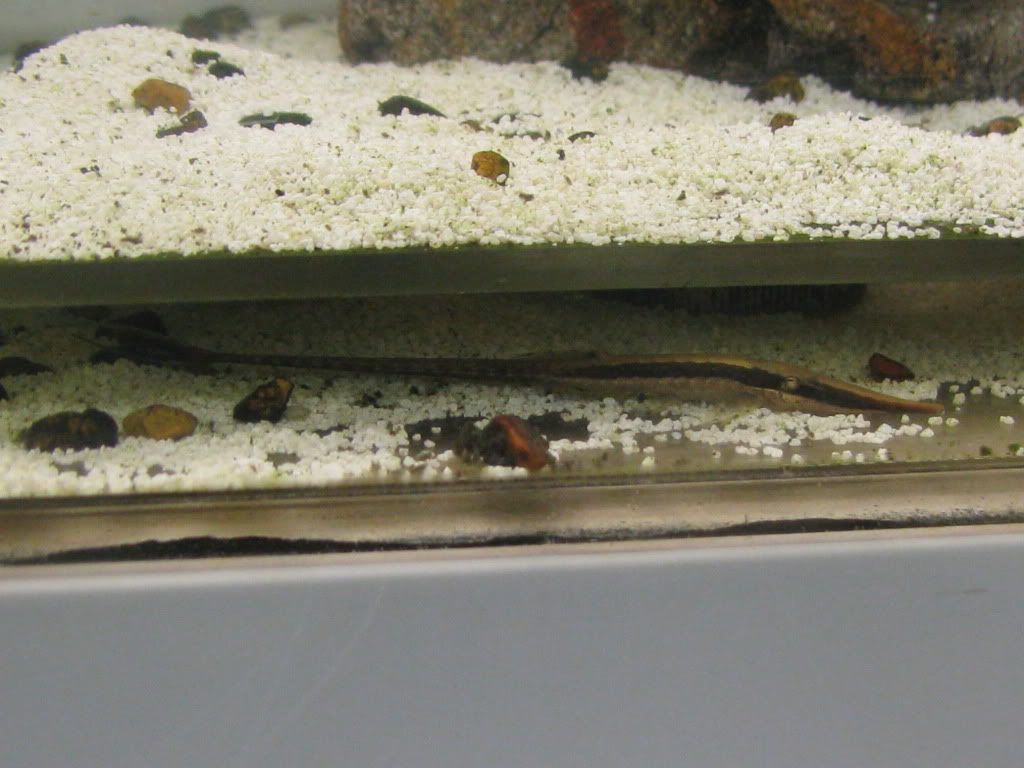 Of course, the kuhlis are still my favorite fish on the planet, but these farlowellas are fun.