Hey there. This is my first tank log on here. This is also my first river setup. I'll show you some pictures but I need some help/advice too

It's a standard 3ft (100l - effective about 85l after all the scaping and sand) with a river manifold under the sand, with 2 X 1200lph powerheads. I also use a wavemaker af 3000lph for maximum surface agitation. Total of 5400lph flow, which will be just over 60X turnover. Without the wavemaker, I'll have 2400lph, which is almost 30X turnover. Should I attach the air pipe to one powerhead so that it blows fine bubbles in the water for extra oxygen?
I have 2 X 39W T5 lights (one growlux and other one white. I want to replace the growlux with a 5000K)
I dose Flourish Excel as CO2 every day. Other ferts are local made things which are really good.
I keep the tank at 23*C. The lights heat it up to that so it can't go lower.
I have 2X Gastromyzon zebrinus, 4X Homaloptera smithi, 6X Stiphodon atropurpureus. I am hoping on getting more Gastromyzon sp. and I really really want some Sewellia lineolata.
There are a few things I'd like to know:
1) Is everything in my tank OK for them? (flow, rocks etc.)
2)What types of algae do they eat? I know the G. zebrinus won't eat hair algae. Will the Gobies?
3)How do I stimulate the growth of green dust/slime algae or aufuchs instead of the dreadful hair algae?
4)What conditions should I have for them so that they will color up nicely?
5) How long does it take for them to color up? (I've only had them for like 2 weeks)
6) What else can one feed them? I've tried feeding the G. zebrinus some blanched cucumber, but only the Malaysian trumpet snails at it. I don't feed anything else at the moment. I just hope they eat enough algae.
Pictures are chronologically sorted.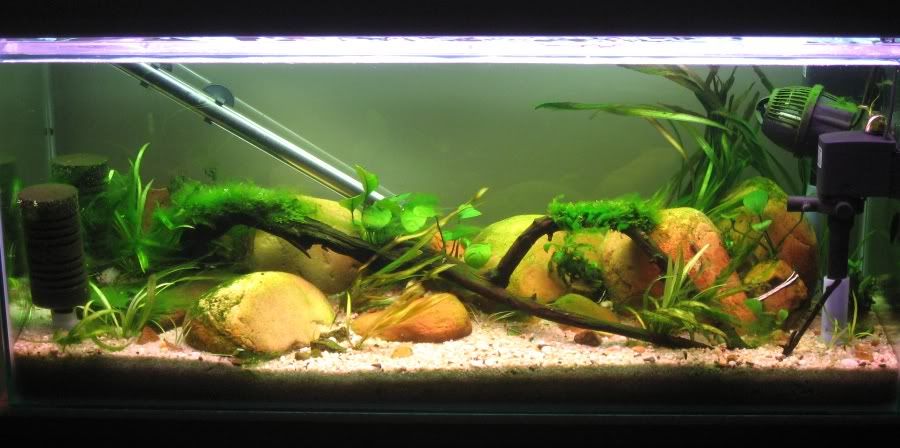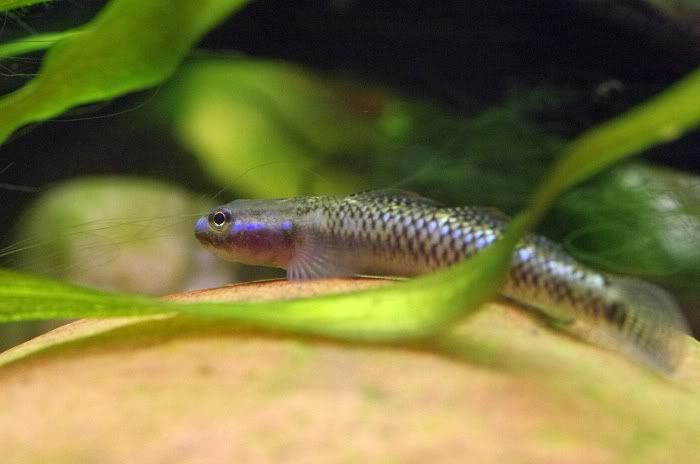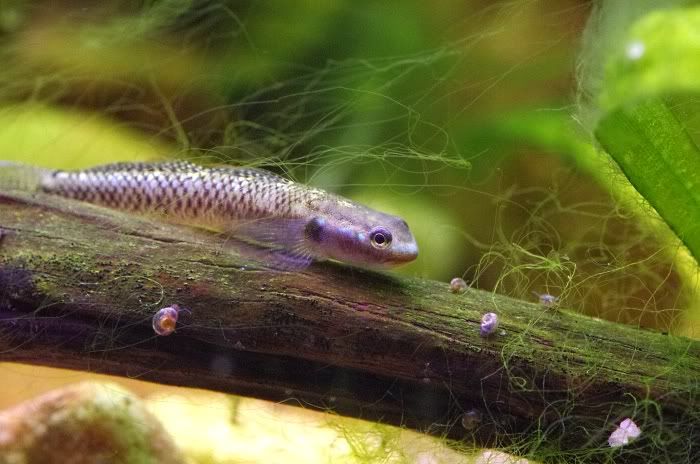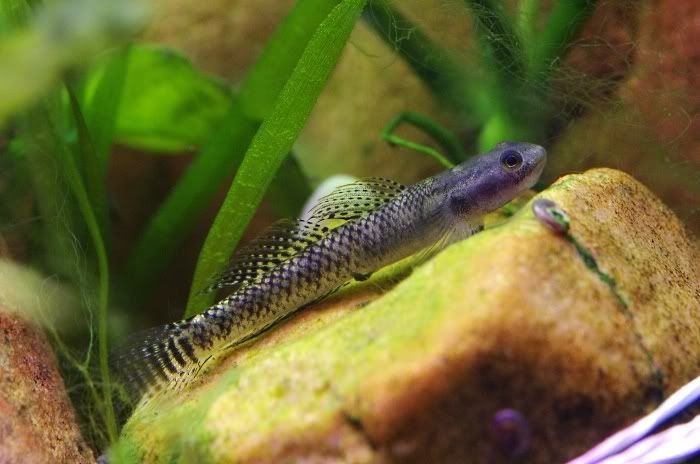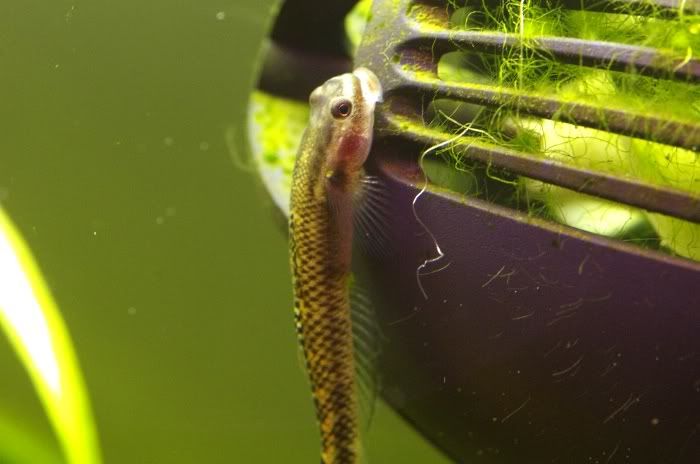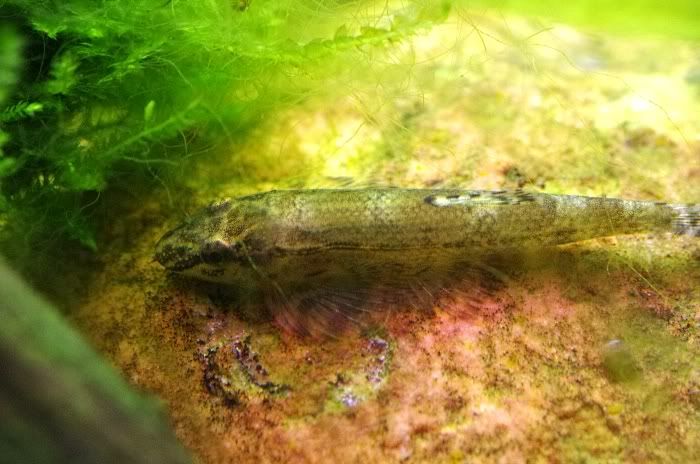 Thanks and cheers.
I hope I'll be successful with this tank.