Hello everyone,
I inherited four beautiful goldfish from a friend a couple years ago when he could no longer keep them himself. One of them suffered from what appeared to be a genetic mutation or old injury and finally died a couple weeks ago. However, a (seemingly) healthy one died just yesterday or today and now I'm worried about the remaining two. Other than each other the two surviving goldfish don't have any tankmates. All four had been living together and getting along very well for about 2 years until I moved the "runt" to a quarantine tank shortly before it died.
The smaller one (2.5 - 3 inches, save size as the recently deceased) doesn't have anything noticeably abnormal other than sometimes faster gill movement than usual and possibly some odd behavior (sometimes slightly listless, sometimes darts and twitches as though flashing but not against any decor). I could just be imagining both these symptoms though. The larger goldfish (5 inches) has gill movements about 80/min and something on it that is a little hard to describe. I've linked a few pictures below from different angles. In particular there is a spot at the bottom of the fish's right gill.
I also included a couple pictures of a test kit for ammonia since I'm really bad at at identifying the shades. It looks like the ammonia was high but not very high, so either the fish died very soon before I found it (about noon EST today) and hadn't had a chance to start decomposing much yet (it looked pretty much intact but definitely dead) or maybe the fish died yesterday and the ammonia level was near zero until then.
What I have done so far is add a "normal" dose of Ammo Lock (5ml per 10 gallons) and do a 1/3 water change with temp-matched tap water the "normal" dose of Prime (1ml per 10 gallons). I had also done a 1/2 water change a couple weeks ago to get "starting" water for the quarantine tank. For that change I used temp-matched RODI water with a dose of Prime big enough for the whole tank's volume (I'm not sure my RODI system filters out the city's chloramine well enough).
I have a few medications available (not that I'm planning to try them at random): Methylene Blue (kordon), Coppersafe (Sentry AQ Mardel), PraziPro (Hikari), and Melafix (API). I also have a quarantine tank available but can't use it until tomorrow since I haven't bleached it from the "runt" dying in it a couple weeks ago. Besides that, I'd be concerned about not having a good bacterial filter in the quarantine tank and the possibility that the seemingly healthy (but oddly behaved?) smaller goldfish may have already caught whatever the larger fish has and should probably be treated at the same time.
Does anyone have a suggestion for what I might do next? Thank you for your time reading and for any help you can offer!! I know fish don't live forever but it would be sad to lose all four so close together.
Whole body facing left:
Whole body facing right:
Head facing left: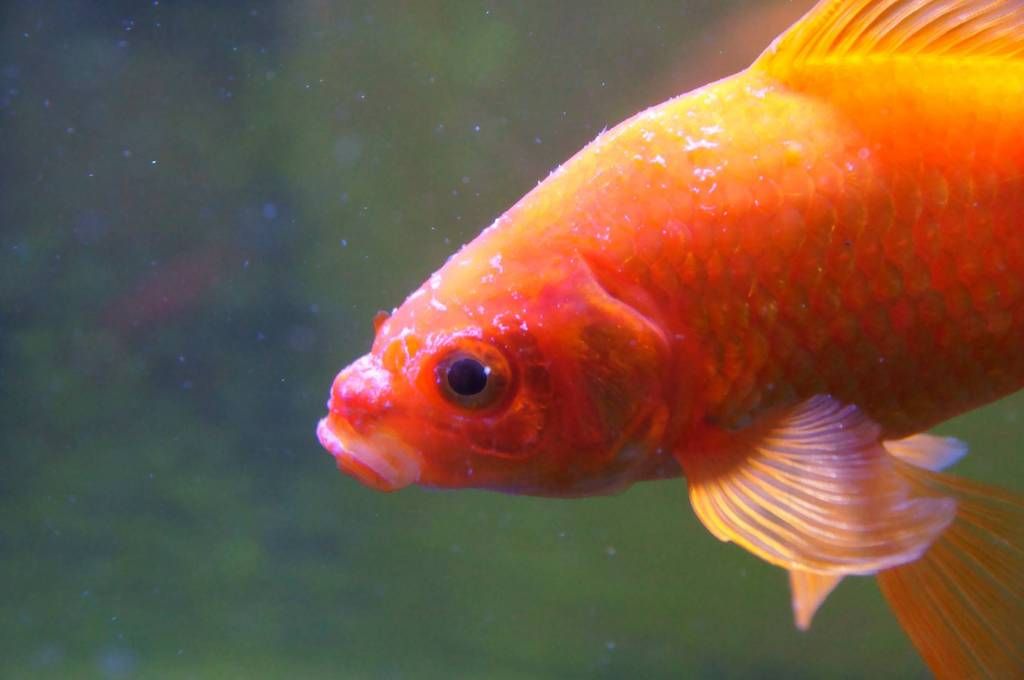 Head facing right: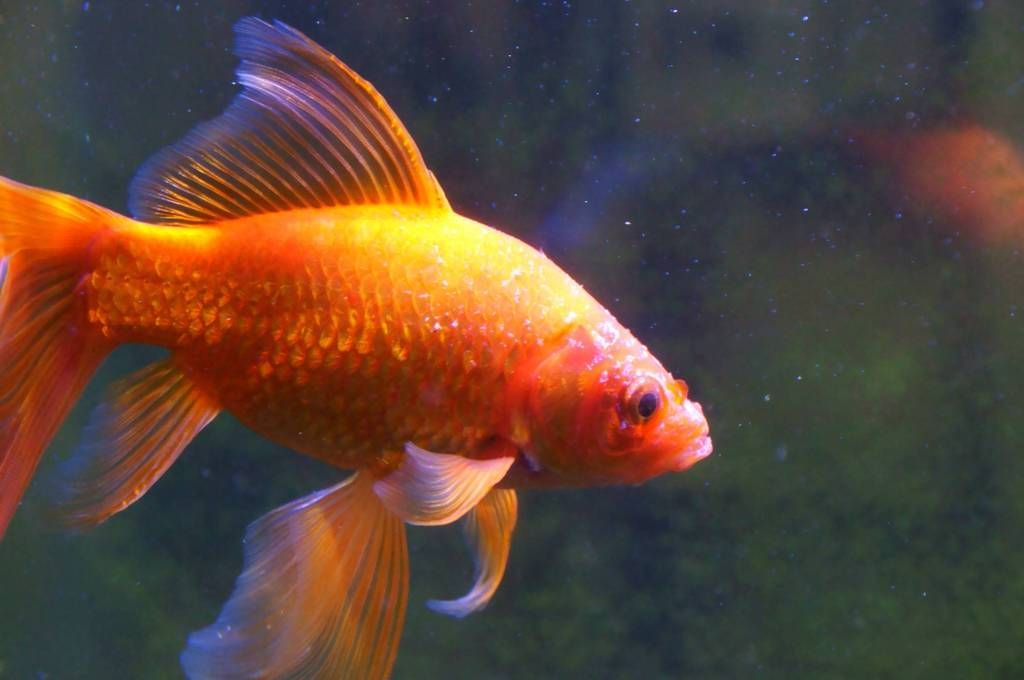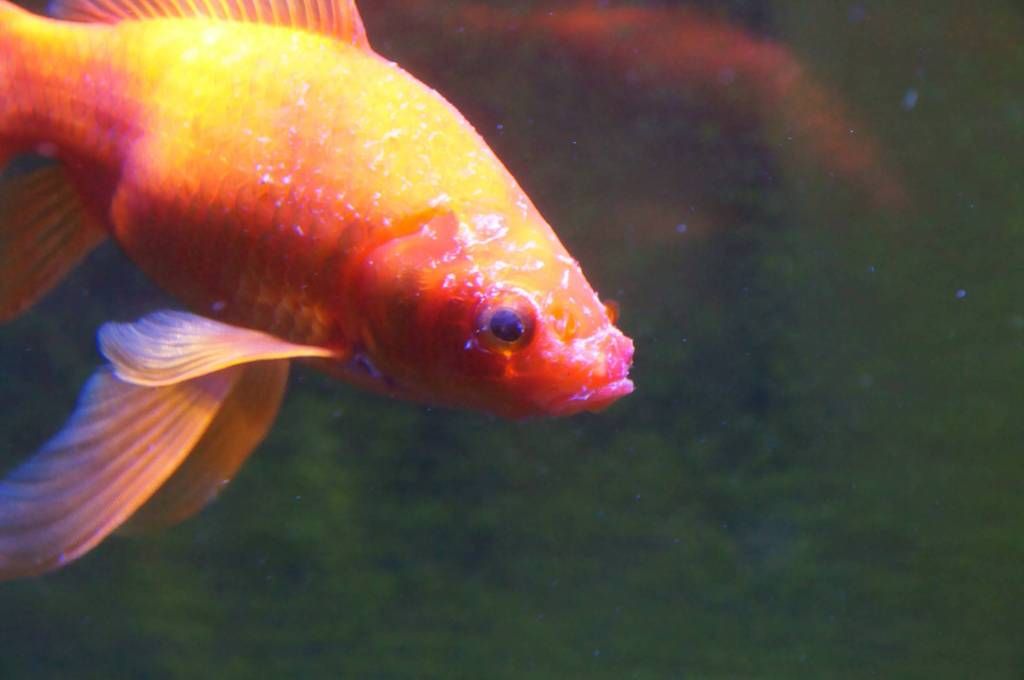 Gill from behind:
Ammonia test results: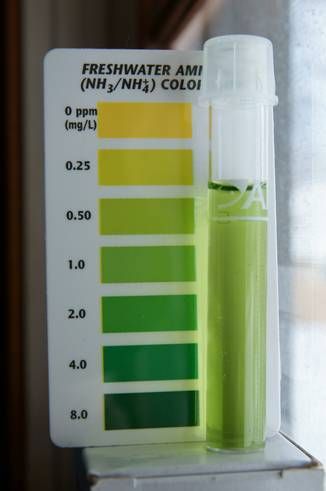 P.S. I hope I'm posting this in the right place. If not, please move it or let me know so I can fix it! Thank you!
EDIT: I forgot to say the tank size is 30 gallons and temperature is 70 degrees F. Filter is a Penguin 200 and with water changes seems to keep things pretty clean and ammonia zero/below measurement with cheap kit. I don't have any other test kits besides the API ammonia but can get something else if that would help decide what to do. Please let me know if there is any other info I can add. Thanks again!