Yesterday I received a batch of stunningly beautiful hillstream loaches, supposedly a
Balitora
species from Laos. But I am sure these are actually a
Sewellia
species that has never been exported before now. There are 3 described species of
Sewellia
from Laos, and going by the preserved specimen shown in Kottelat's Fishes of Laos book, I'd say they resemble
S. diardi
the most. They are very very shy (although this could be because they are newly imported) and despite having plenty of cover in the tank, they all seem to want to cling onto and around the powerhead. I had to get my mitts in the tank to get them to come nearer to the front for photos, and some did lose quite a bit of their colour because of that. Any lightness/patchiness is loss of colour, and nothing more.
So without further ado, here they are: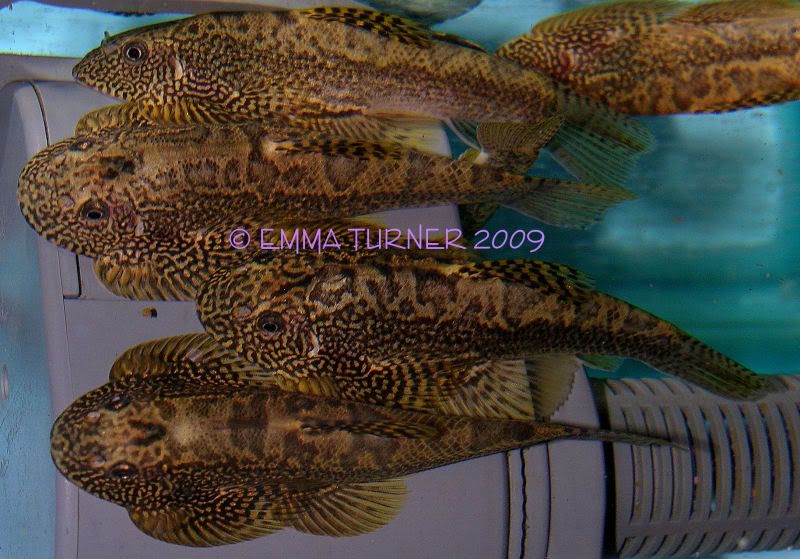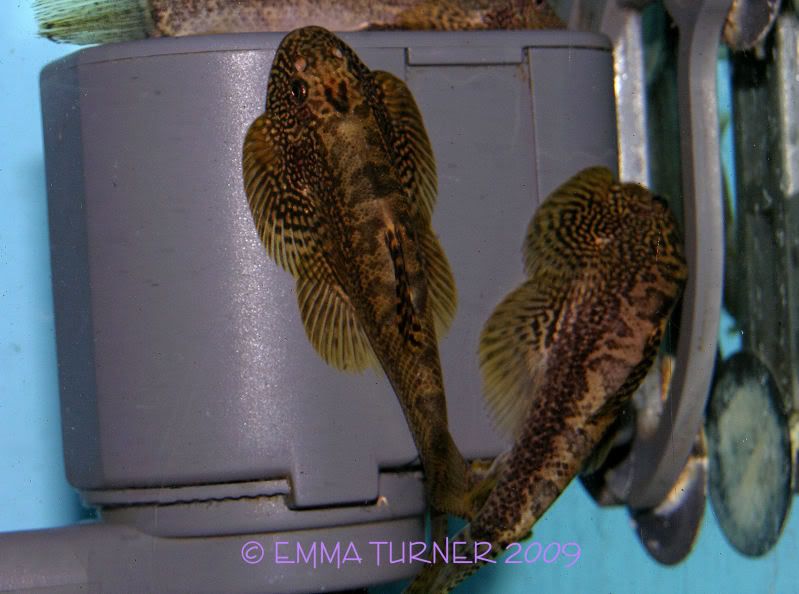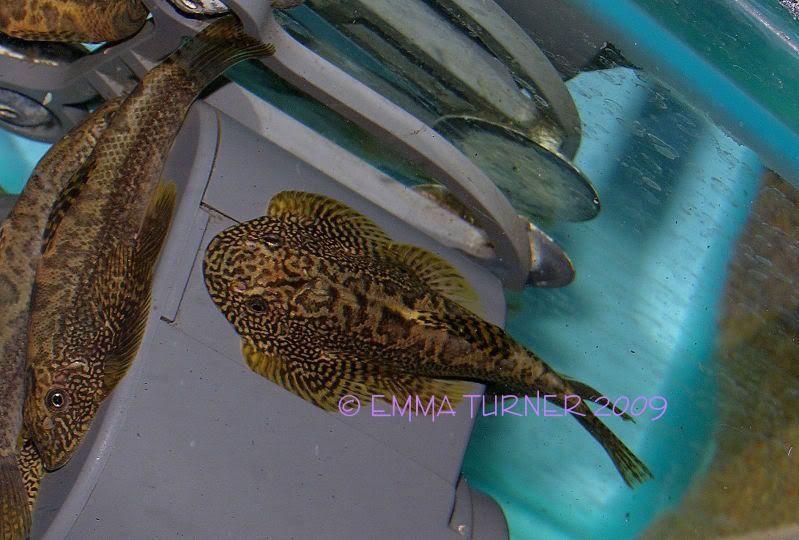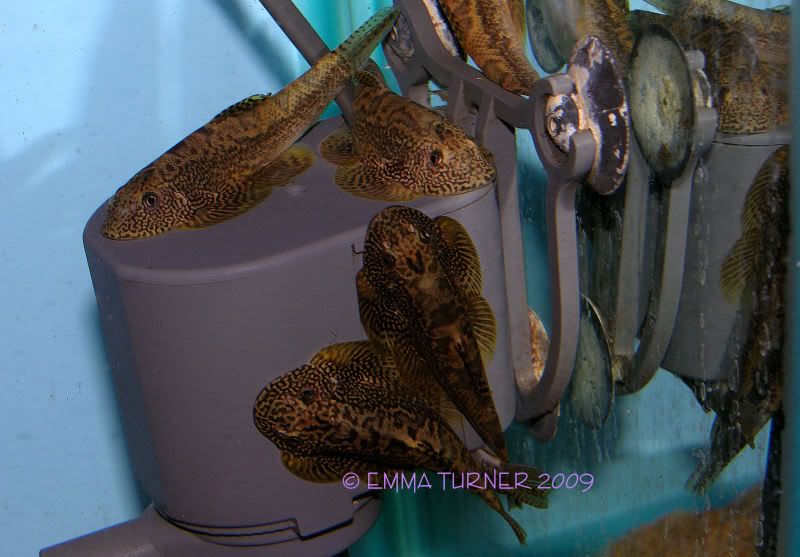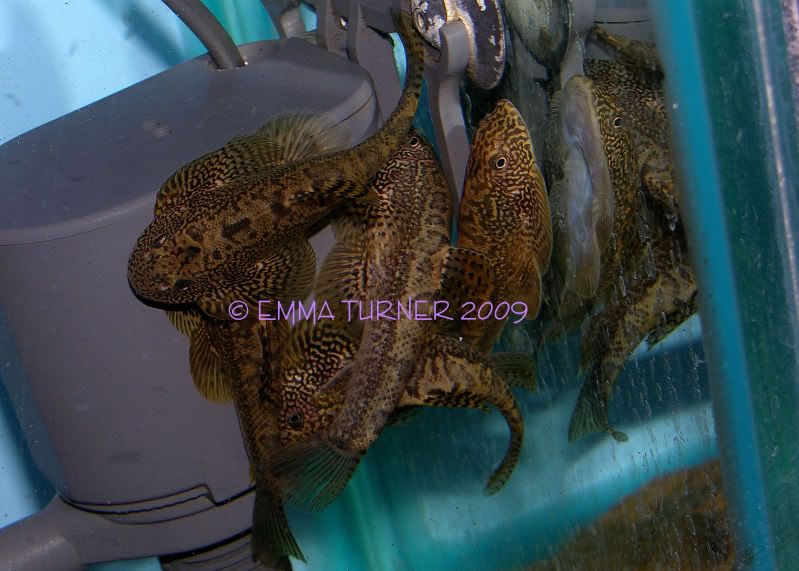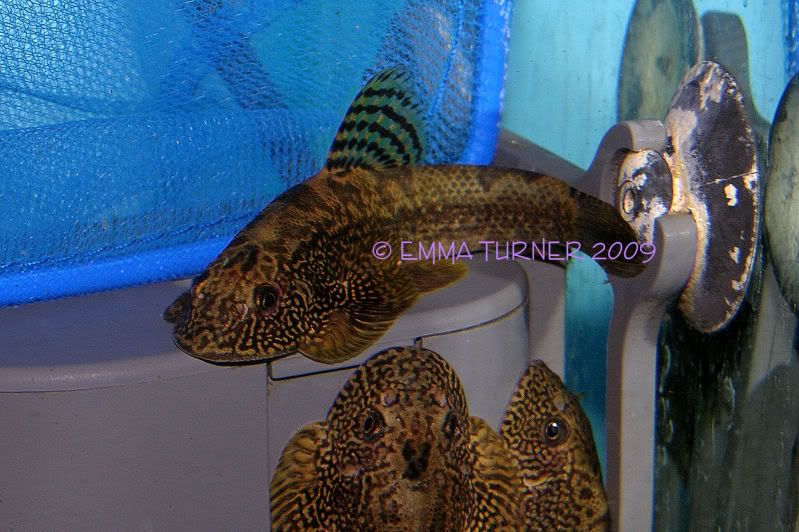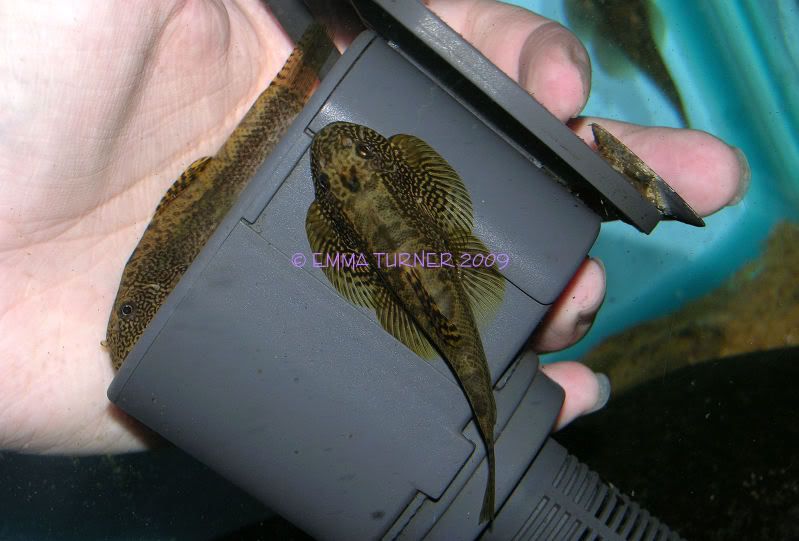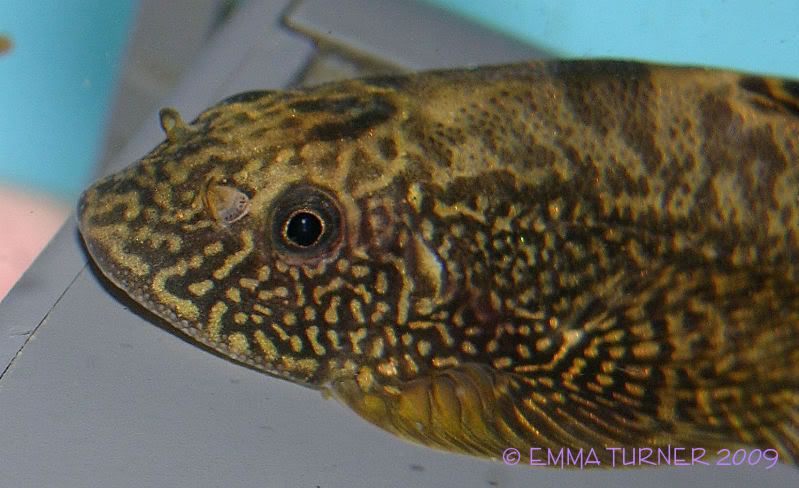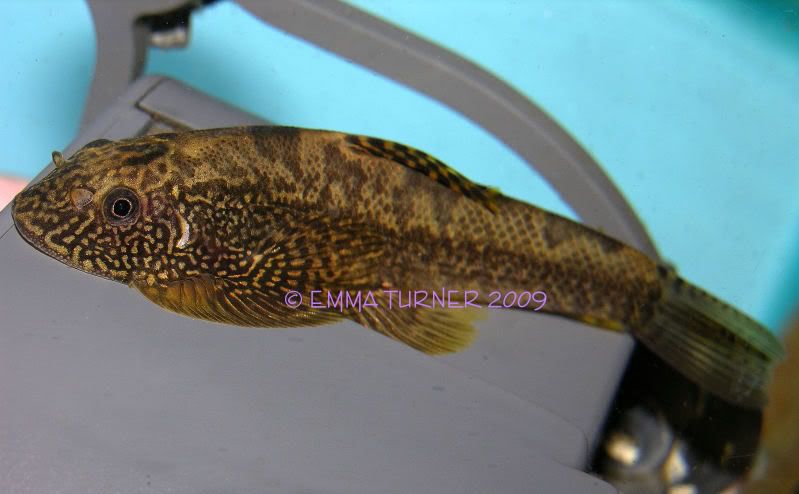 I only got 15 in, and wish I'd ordered more now! I have 5 reserved for myself already (I just
had
to).

Emma